Ki Resort's chic and trendy rooftop terrace is the ideal setting to enjoy memorable moments with friends, while sipping a drink and watching the beautiful sunset.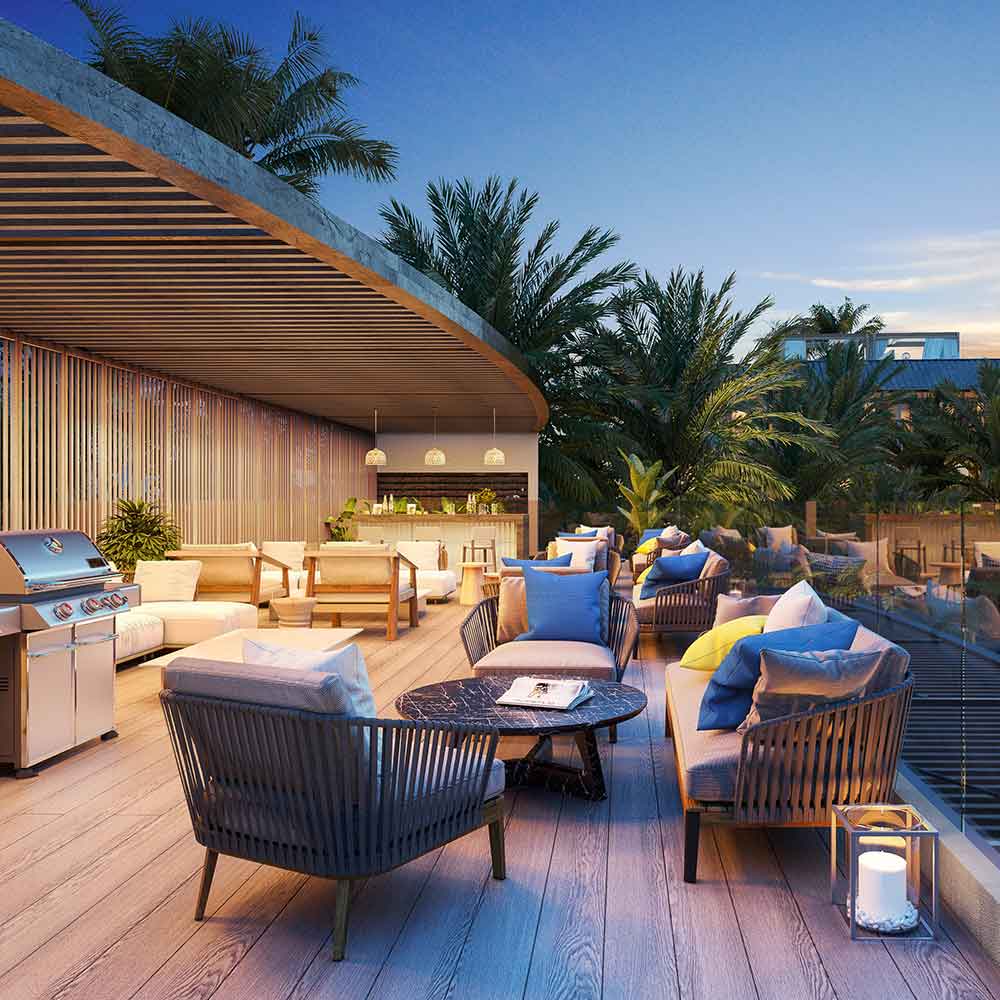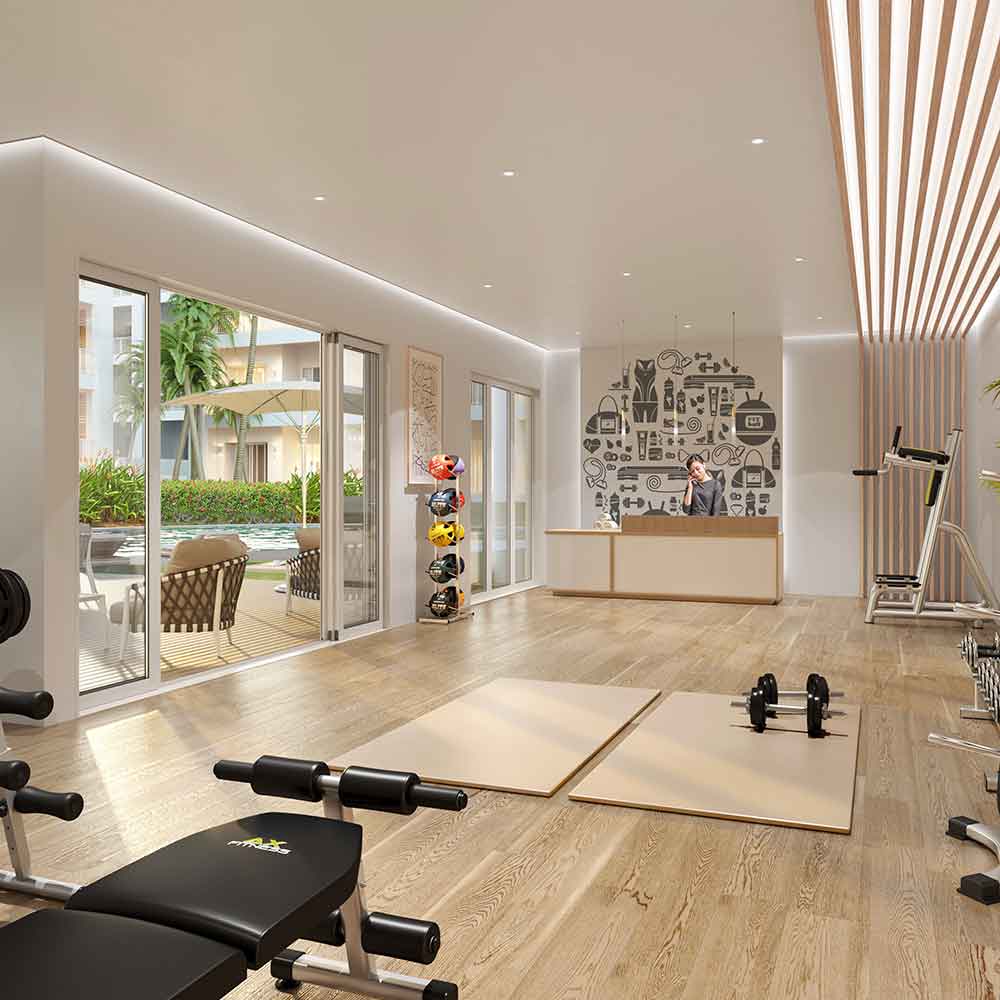 The fitness centre provides a cozy and welcoming atmosphere with high-end equipment for staying fit. This spacious and air conditioned facility is fully equipped with cardio and weight training machines.
The coffee space is equipped to accommodate a café surrounded by an outdoor terrace linked to the swimming pool. Read a book, enjoy your coffee and relax.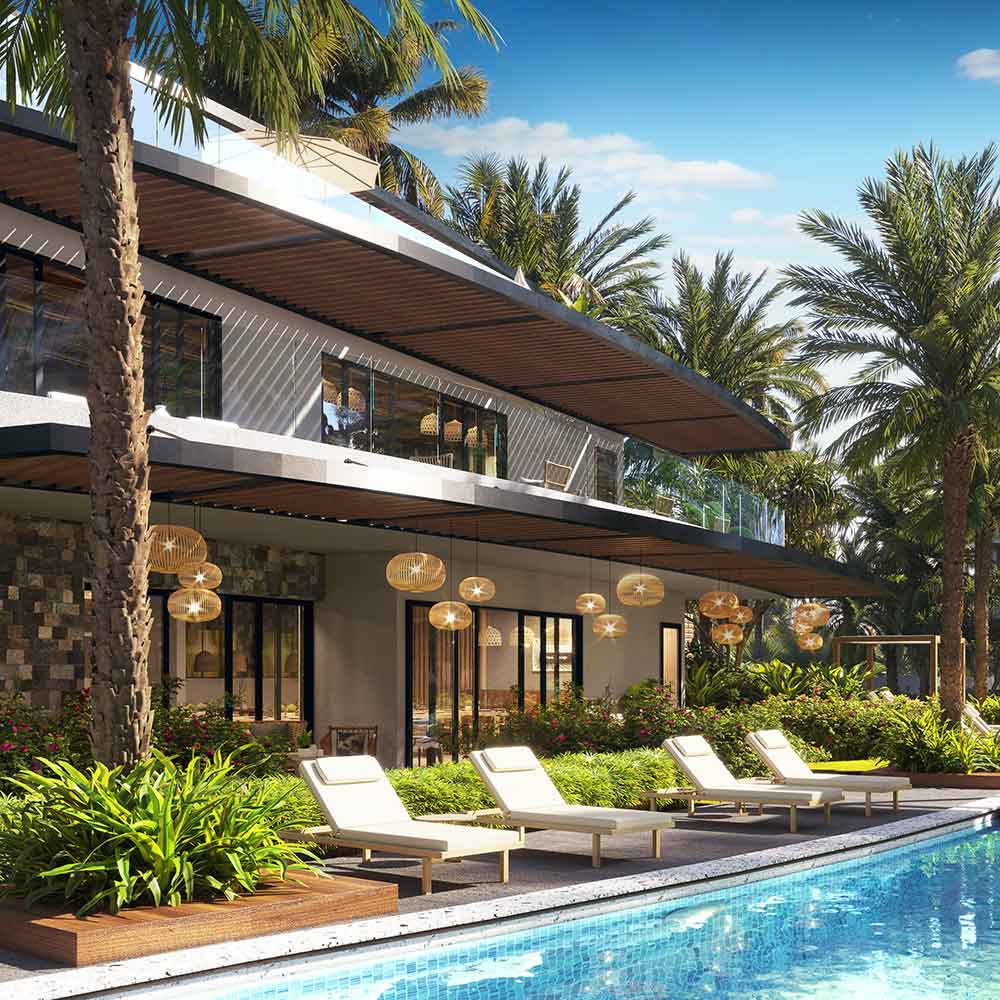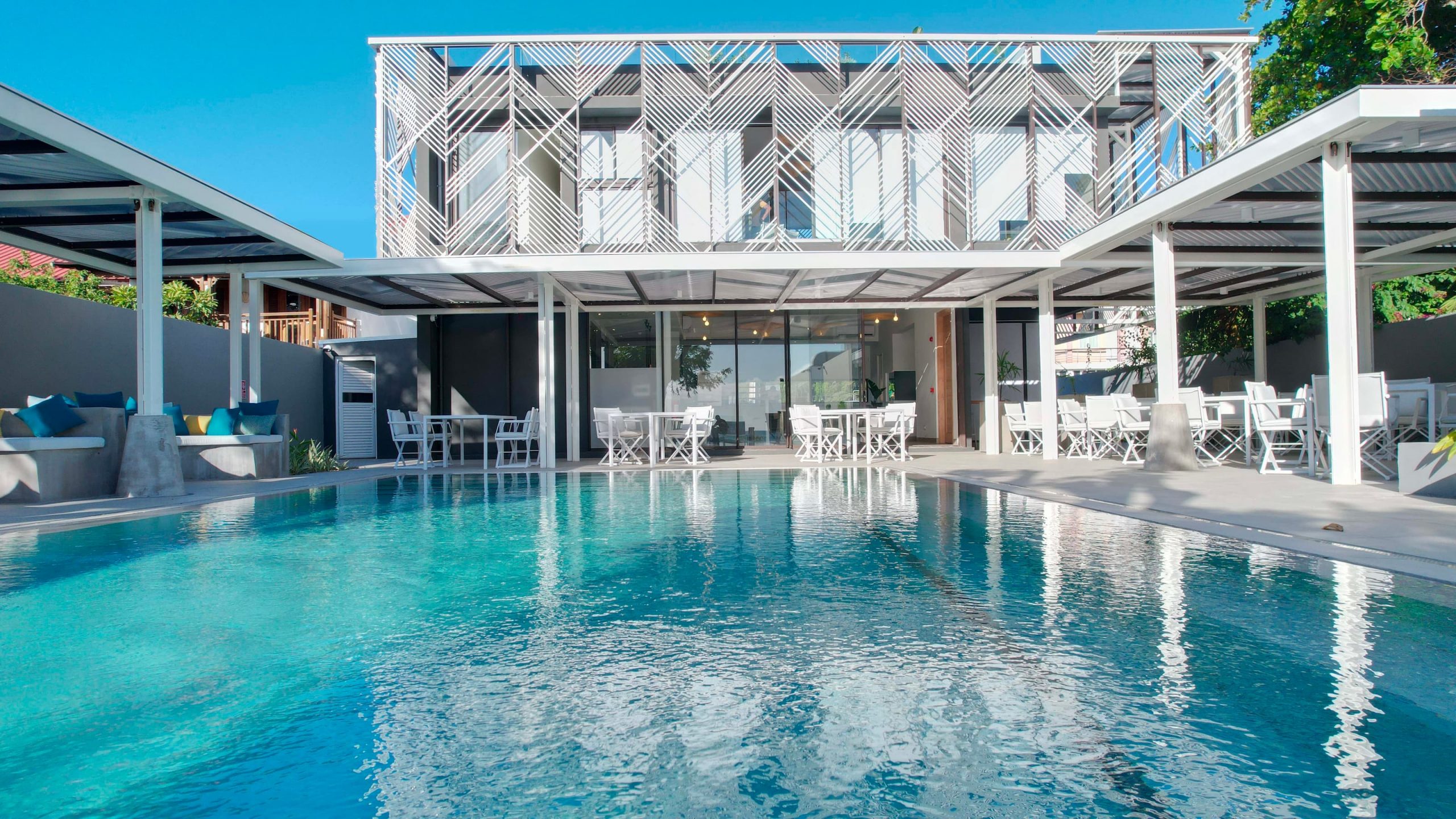 Exclusive access to 2Beach Club
Majestic beach, swimming pool, catamaran, water sports, speed boat, restaurant and more! As a Ki Resort resident, you can take full advantage of the 2Beach Club.